President Akufo-Addo has said his government will not remove taxes on petroleum products.
He made this known in his May Day speech while responding to calls for the removal of some taxes on petroleum products to reduce prices and alleviate the country's high cost of living.
This year's May Day celebration was held under the theme "Protecting Jobs and Incomes in the Age of Covid-19 and Beyond".
According to the president, removing these taxes is not prudent as it would cost the government some 4 billion cedis in revenue.
"At this time, when we are determined to increase government revenue in order to increase our ability to finance our own development, can we afford to cut tax revenue by four billion cedis?" he asked supporters of the tax refund.
President Akufo-Addo explained that his government is currently facing very tight funding conditions as a result of insufficient domestic revenue mobilization, so removing these taxes could worsen current conditions.
"Indeed, part of the revenue from these same taxes on petroleum products is used to pay part of the salaries of the seven hundred thousand public sector workers paid by the government," he said.
He noted, however, that his government was working hard to address the problem of rising fuel prices by implementing measures that were successful in stabilizing the exchange rate.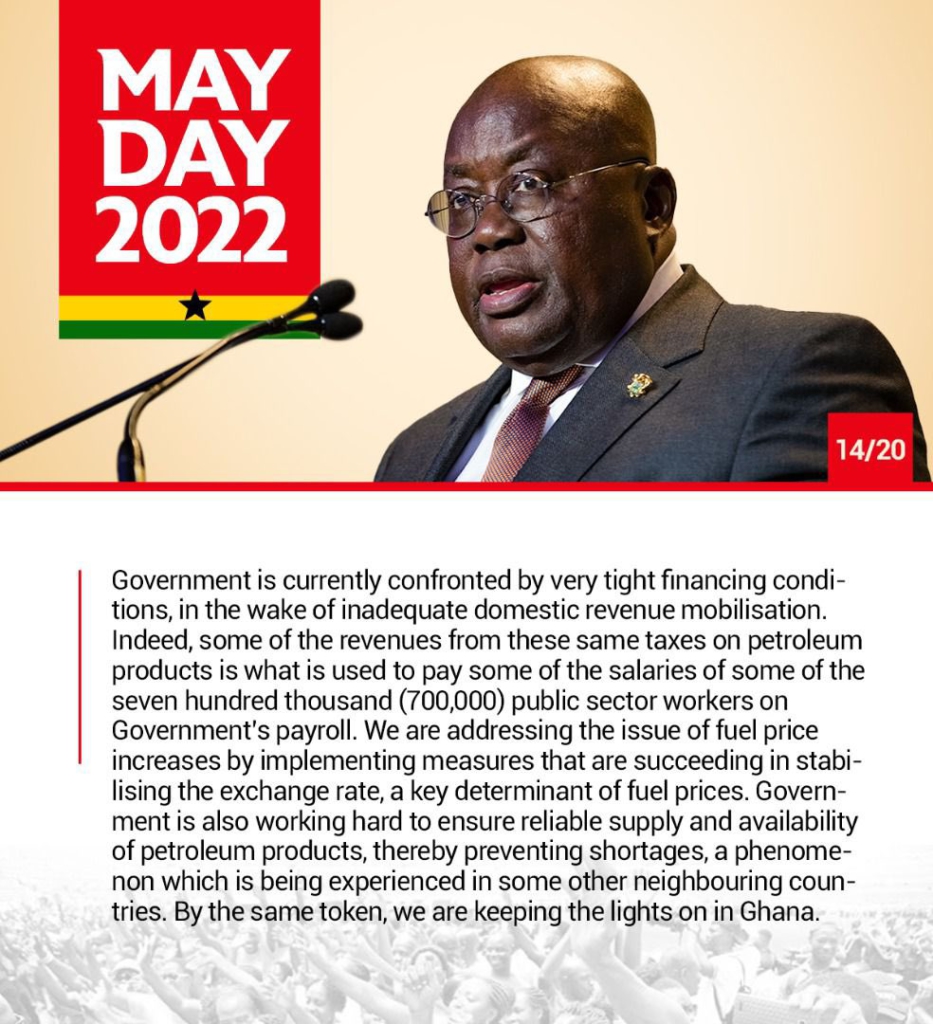 "The government is also working hard to ensure reliable supply and availability of petroleum products, thus avoiding shortages, a phenomenon experienced by some other neighboring countries. In the same way, we keep the lights on in Ghana," he said.
"It should be borne in mind that, although we are a modest producer of crude oil, with a current production of 148,000 barrels per day, we are still a net importer of petroleum products. We therefore continue to be vulnerable to price volatility in the global petroleum products market," he added.